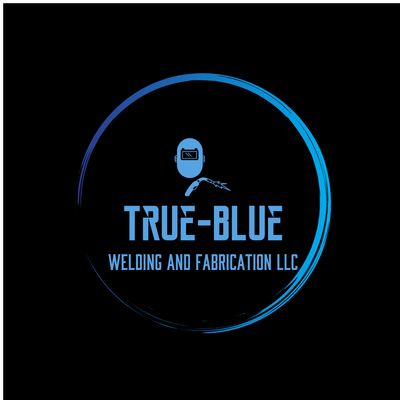 True-Blue Welding and Fabrication, Llc is a family owned and operated company in which every single one of our employees share our vision. This vision is to provide with the best quality product, in a timely manner and with attention to detail. Every job that is done by True-Blue has been inspected for quality by our owner and main welder in order for the product to be to up to each customers' standards. Next, we will be sharing a small story about our founders and how we continue to stride for excellence today.
Our business started out by our highly experience welder, who at the very young age of 16 had to put a pause on what he thought where his dreams at the time, in order to be able to provide for his family. At some point and as many people out there, he found himself working more than one job to make ends meet at home. He persevered and decided to change into a different reality. How you may ask? Well, by not wasting a minute and investing his free time in order to learn how to weld until he mastered the trade. It was then that he knew that he had found his new talent and felt that welding was his new passion.
After gaining even more valuable experience throughout the years, he decided to offer his services to his friends. Word got around and those who saw his work, would soon contact him to request his services. He went above and beyond to meet his customers' needs in a timely manner and with attention to detail. These customers saw the great potential in his work, and they were very quick to let him know that. Soon after, the one-man business quickly turned into one where products where requested in larger scales. This demanded for a facility were custom products in larger scales or quantities could also be created. His specialty services where high in demand and customers were wondering when would he have his own place?
But the customers were not the only ones that saw his potential and thought of this amazing work as a service that could help many different industries. Throughout the years, it was a conversation between him and his wife about opening a business of his own. She would hear very positive feedback about the quality of his work from customers, and knew that one day he would be able to achieve his dreams. The dreams of creating stainless steel products and helping others by providing them with his expertise. Knowing about his past struggles, his wife and children thought that it was a great idea to have a business location. They knew that not only would it bring the family closer, but would also be a great example to others that you can do anything in life as long as you propose yourself to do so. The positive family encouragement is the reason why after 21 years of experience, this company was born.
The company was founded by our main welder and his wife under the name of True-Blue Welding and Fabrication, Llc. in June of 2018. True-Blue is located in Minooka, IL but we proudly serve Chicago and surrounding suburbs. It is an honor to be part of the small business community that thrives everyday to provide the best welding and fabrication services. As we continue to grow, our passion and vision does not die out but instead it has gotten even stronger.
If you asked us today what our advice would be to those out there currently struggling with anything, we would tell them to never give up. No matter what anyone says about you, only you know what you're capable of. You need to keep working hard to achieve your dreams. It may take a year or many years for your dreams to come true, but in the meantime, keep looking forward and focus on that goal until you have reached it. There are great things that could happen in life, you just need to have faith and believe in yourself.
The family at True-Blue is grateful for our customers' continued support. We wouldn't be who we are today without you and we look forward to keep providing you with our services and being able to reach many other customers that could use our services as well. At True-Blue, we feel blessed and are very excited to be part of such a creative, valuable and diverse trade which is welding and fabrication. It is our pleasure to continue to strive for the best in everything we offer. Please contact us today to see how we may be of help to provide value to your company.